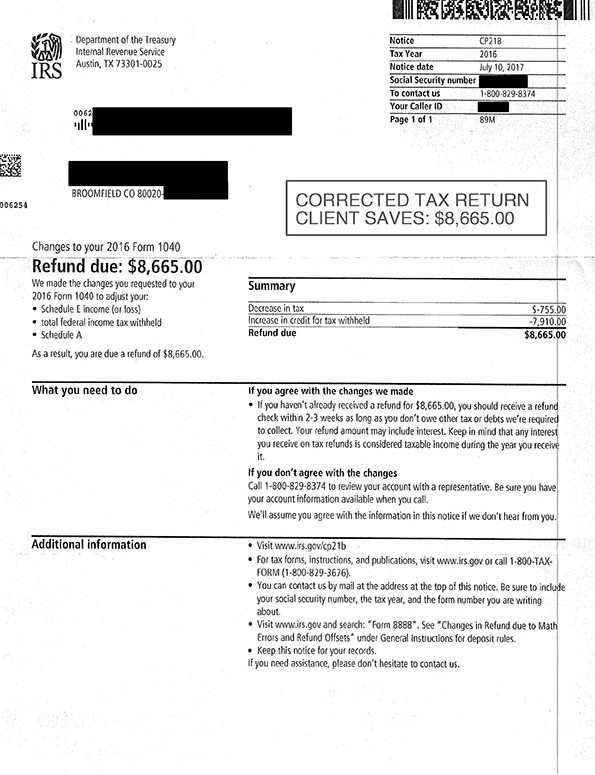 CORRECTED TAX RETURN: RTG SAVES CLIENT $8,665!
Client came on board with Reliance Tax Group with an original Liability of $755.00.  RTG was able to quickly assess the situation by conducting a compliance check, and reviewing their 2016 tax return to find the problem. Within less than 7 days helped the client in amending their return and in the process, uncover additional deductions totaling $8,665.00
We're compiling some of our best client case studies from around the country. Please click on any region to view real client examples.