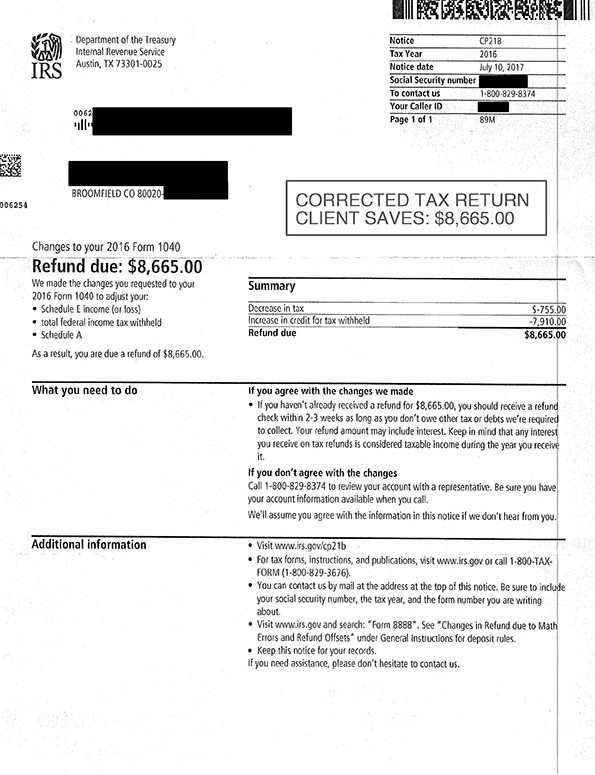 CORRECTED TAX RETURN: RTG SAVES CLIENT $8,665!
Client came on board with Reliance Tax Group with an original Liability of $755.00.  RTG was able to quickly assess the situation by conducting a compliance check, and reviewing their 2016 tax return to find the problem. Within less than 7 days helped the client in amending their return and in the process, uncover additional deductions totaling $8,665.00
We're compiling some of our best client case studies from around the country. Please click on any region to view real client examples.
"Thanks to my team at Reliance Tax Group for filing my 2016 tax returns and checking on my previous years! Thanks for answering all of my questions. They have great customer service while I worked with them!"

Adam D.
"Hi guys, i just want to thank you & appreciate how quick fast efficient you handled my case. It was a real blessing that for such a little amount of money & time you were able to solve my problems. Thanks a million."

Susan T.